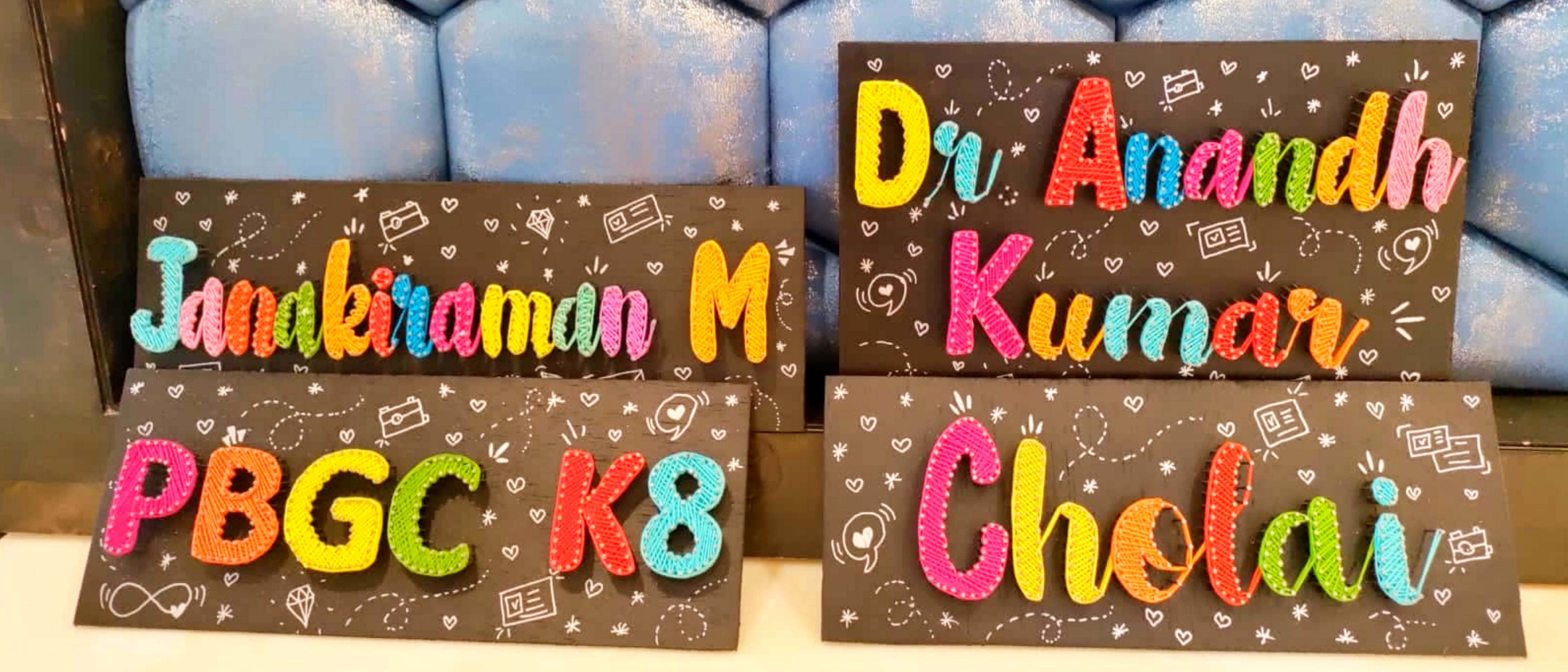 String Art
If you are looking for Creative and Beautiful Name Plates then handmade String Art Name Plates are best. 
Best House Main Door Name Plates, Room Name Plate, Office Name Plates, or Kid's Room Name Plate.
You can give these nameplates on Birthday, Anniversary and Wedding. String art nameplates are cute and colorful. 
Showing: 1-7 of 7 Results